As a Singing Teacher I have Extensive Training in the Vocal Techniques used by many of the most Successful Singers of All Time.
Learn to Sing using the same Legendary Vocal Technique used by Stevie Wonder, Michael Jackson, Prince, Ozzy Osbourne and over 120 Grammy Award Winning Singers. Training and Certification as a Vocal Instructor to Teach this Amazing Singing Technique, C

ombined with Vast Experience as a Multi-Instrumentalist, Songwriter, Performer, Producer, Recording Engineer and Artist gives me an Edge when it comes to Helping YOU Achieve Your Musical Goals!
Feel free to reach out via Email or Phone with any Questions or to Schedule Consultation. 
Free Your Voice and Develop Your True Artistry 
• Extend Your Range and Learn to Sing Smoothly from Low to High 
• Eliminate Breaks and Strain in Your Voice 
• Learn to Sing with Emotion, Make Songs Your Own and Express Your Individual Style 
• Become a Well Rounded Musician, Songwriter and Instrumentalist

NOW ACCEPTING ONLINE STUDENTS WORLDWIDE 
To Schedule a Lesson call (510) 866-3046 or email from the Contacts Page. In Person Sessions are offered in the San Francisco Bay Area, Oakland and Berkeley CA. Studio Locations.
Whether you're interested in improving your voice by studying a World Famous Singing Technique, want to learn Guitar, Bass, Songwriting, need a Songwriter, Arranger, Music Producer, Engineer, your songs Professionally Recorded, or want to get to know more about Marzuki Grinage as a Musician, you've come to the right place! Also be sure to check out the Blog page for Free Singing Tips!
VOICE STUDENT TESTIMONIALS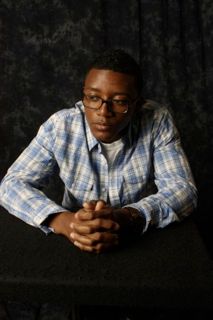 "I was introduced to the SLS method and with that Marzuki not only taught me how to use my gift in a better way, he made it incredibly easy for me to get better at singing.
"My first aid from him came in preparation for American Idol 2010 season (which I made Top 135 out of estimated 10,000 in Los Angeles) which I know wouldn't have been possible with out Marzuki."
"My success from the auditions is only what I hope to be the beginning of my progression as a vocalist. However I owe a tremendous deal of my progress to Marzuki, for his patience, positive feedback and support. I recommend his teachings to any singer that is serious about singing and wants to take their voice a step further."
Jason Hunter (Top 135 American Idol 2010.)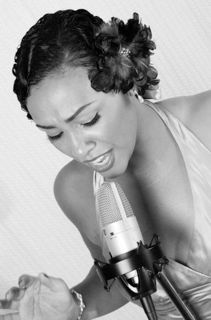 "Since working with Marzuki, gone are the days of being out of breath when I sing and feeling like I'm singing through my nose. My confidence has grown tremendously now that I am learning the right way to use my voice."
"Marzuki has a way of explaining things in simple terms I can understand. Even though it's only been a couple months since my lessons started, I've come further than in the last 10+ years singing on my own." Chayla Smith -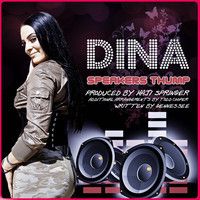 "Marzuki is the best voice instructor I've ever worked with."
"Ever since I've been attending Marzuki's lessons I've noticed a huge difference in my singing and range capabilities.  I was always a good singer but Marzuki is by far the frosting on the cake.  I am more motivated than ever to pursue my singing career with confidence thanks to Marzuki." Dina Kane -

"Learning Marzuki's vocal technique has allowed me to have much freedom with my voice."
"I've gained power and consistency and leave gigs feeling satisfied. He pushes me to explore my abilities and to incorporate my full range seamlessly in performances. I'm grateful for his guidance and support." Lina G. Torio (Luna), vocalist with the band Mestiza -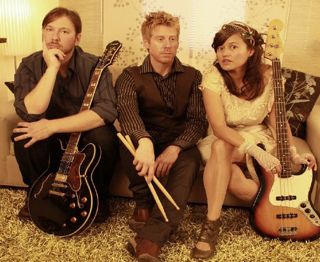 "My voice teacher Marzuki Grinage - Speech Level Singing rocks!"
"I didn't think singing could ever be this fun. The quality of my voice is really improving with his patient style. Also, I no longer lose my voice after shows with my band Sentinel. Of course there is always room for improvement, but I feel like I'm on the road to singing like the professionals. - The likes of Evanescence and Paramore." Tarabud, vocalist for the Indie/Dreampop band Sentinel - 
(They are played regularly on San Francisco Bay Area radio stations including KITS Live105, KSAN (FM) The Bone, KALX UC Berkley, KUSF UC San Francisco, KZSU Stanford and regularly make the list of top Bay Area local bands.)
Singing, Voice, Guitar, Bass, Songwriting Lessons offered online and in person serving the San Francisco Bay Area including Oakland, Berkeley, Emeryville, Marin, San Rafael, San Anselmo, El Cerrito, Albany, San Pablo, Vallejo, Orinda, Pleasant Hill, Montclair, Walnut Creek, Concord, Antioch, Hayward, San Leandro, Fremont, Redwood City, Palo Alto, San Jose CA.